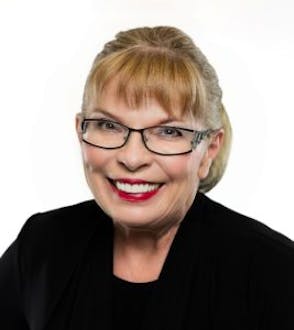 Perfect!  It's a simple word that says so much, but it is who Sylvia is. Exemplary in her work; Incomparable in the services she provides and SUPERLATIVE in the standards she sets. For this exceptional agent, Real Estate is something she is passionate about. It's not a 'job', it's a Lifestyle. "I Love Real Estate." For Sylvia, it is all about people and working with people is the most gratifying career in the world. Every Client is Special.
Sylvia attributes her success to marketing and advertising strategies, great partners, market knowledge, exclusive contact base and a true love of Real Estate. As a prominent figure in the real estate market, Sylvia has received National acclaim with many prestigious awards and distinctive nominations to her honour. Her extensive client base hi-lights those seeking luxury homes and as a prestigious member of the CERTIFIED LUXURY HOME MARKETING SPECIALIST, she has a track record in dealing with upscale properties and clients.
Sylvia's, achievements speak to her passion for Real Estate and her dedication to her clients.  Graciously stated; as is her truism: 
"It would be a pleasure and an honor to work for you".